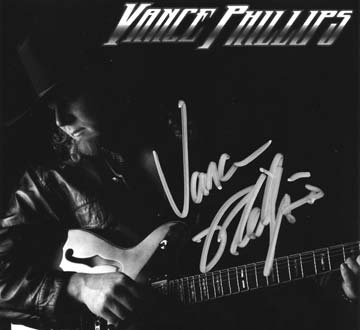 True outlaws in country music can only be defined as those who have traveled down the beaten path and proved themselves as such.
In the case of Vance Phillips, this couldn't be more true.
Following in the steps of such outlaw legends as Waylon Jennings and even Lynyrd Skynyrd, Phillips has proven himself with his latest self titled CD release.
The songs herein are honest, heartfelt, and genuinely wholesome. From ballads to boot stomping country rhythm, Vance Phillips showcases more than just average country music. This is outlaw country and it's a stance which Phillips shows firm devotion to.
So, if you're tired of the same old CMT country-rock which plagues the airwaves, drop this disc in for a promised good time.

Speaking of outlaw country artists, be sure to check out another rising outlaw, Shooter Jennings, son of the greatest outlaw of them all, Waylon Jennings.
You can catch Shooter Jennings at the Oklahoma State Fair on September 16! Be there!