Vol. 3, Issue #5 March 7th - March 20th, 2008
CD Reviews: Olav Larsen & the Alabama Rodeo Stars, Barrelhouse Buck McFarland, and Carolina Chocolate Drops
By: Dave Bond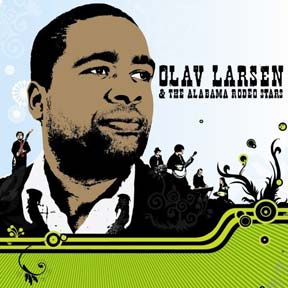 Olav Larsen & the Alabama Rodeo Stars: Love's Come to Town (Hyena Records)
This really is a decent attempt at country rock – in the Grateful Dead, Graham Parsons sense. That means plenty of acoustic guitars, banjos and pedal steels, and along with the twang comes a rock n' roll groove.
What makes the album truly impressive, however, is that the guys playing on it are from Norway. Olav Larsen, the band's African-Norwegian lead singer and chief songwriter, picked up the genre by listening to imports of records by Townes Van Zandt, Uncle Tupelo and others. He's also clearly listened to some Neil Young, and he's almost perfectly carbon-copied Young's harmonica style.
The record has its share of quirks. The sound of Larsen's voice will be subject to personal preference, and I personally don't prefer it. His lyrics also lack much in the way of substance.
But the musicianship is strong all around, the intentions are good, and there's potential for more. It'll be interesting to see where this outfit takes it next.
---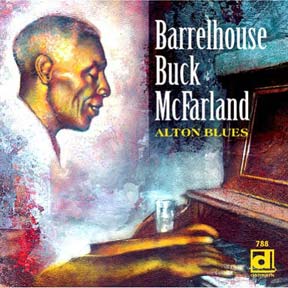 Barrelhouse Buck McFarland: Alton Blues (Delmark Records)
Delmark Records founder Bob Koester established himself in the 1960s largely by unearthing timeless blues and jazz patriarchs from St. Louis and Chicago who hadn't been heard from in decades. He had a talent for getting them into a studio and allowing them the opportunity to record their music for posterity, thereby enabling them to command the respect they so justly deserved.
This 1961 recording by blues pianist Barrelhouse Buck McFarland, recently issued from the Delmark archives, is no exception. Not having recorded since the '30s didn't seem to faze McFarland as he calmly displayed his skills at his craft in a manner that only comes with a lifetime of experience.
McFarland's voice mines the rich ore of a life fully lived, and his words roll in tandem with the results of his fingers on the ivories. With each number, you can't help but sense that the music he's playing comes from deep inside.
Yet perhaps the most enjoyable portion of the album is not the music, but a five-minute track in which McFarland just talks, relaying in stories some of the ancient history of the St. Louis blues scene. A treasure.
---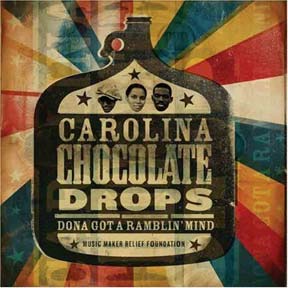 Carolina Chocolate Drops: Dona Got a Ramblin' Mind (Music Maker Relief Foundation)
If you hadn't noticed, there's a wave currently of twenty-somethings playing old-time string band music. In doing so, groups like Old Crow Medicine Show and the Hackensaw Boys have essentially brought the evolution of country music full circle. As have the Carolina Chocolate Drops (www.carolinachocolatedrops.com), a trio from rural North Carolina who dramatically lower the artist roster's median age at Tim Duffy's Music Maker Relief Foundation (www.musicmaker.org). On this, their first album, the group displays an innate soulfulness that differentiates them from many of their white counterparts, who tend to take more influence from punk rock than from country blues.
What the Drops share with those other groups, however, is the energy they bring to what many people consider a dry and outdated musical style. And they are rewriting the rules of the genre. Take, for instance, their performance of "Dixie"; though the song clocks in at less than two minutes, one cannot deny the emotional resonance of an ensemble of black youths playing a wordless rendition of the traditional anthem of the white South. No matter your personal musical preferences, you can't help but be moved by the Carolina Chocolate Drops.