Vol. 3, Issue #18 Sept. 26th - Oct. 9th, 2008
CD Reviews: Muchos Backflips!, Sir Threadius Mongus, Early Beat
By: Adrian Fallwell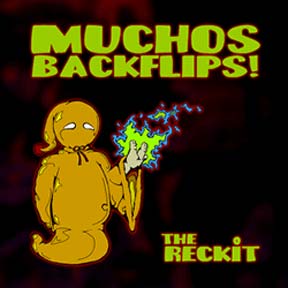 Muchos Backflips!: The Reckit
If you are like me, a child of Zorn, lover of all things Patton, worshipper at the feet of Sleepytime...then I have a band for you. Muchos Backflips! are a very talented group of musicians from Austin with a propensity for extremes. They cascade through a variety of musical styles, often mixing them to create odd and unexpected songs. Trumpet and saxophone add a carnival feel, much like in early Bungle. Lyrically, they're closer to Zappa, with obviously not-so-serious songs about food and other crazy anecdotes. So, if you like a little metal in your spy jazz, then this may be the band for you.
---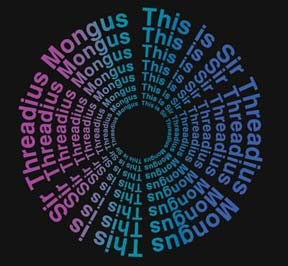 Sir Threadius Mongus: This Is Sir Threadius Mongus
I was immediately drawn in the first time I heard these cats. Not your typical lounge jazz, the inviting tone of Annie Ellicott's voice scats and sways through different dynamics along with the band. It gets heavy, spicy. Seeing them live at Dfest was even more intense. You can't sip your martini and socialize at the bar when they're onstage. They take command of the room. All the instrumentation is fantastic and mesmerizing, with a classy keyboard style from Cris Foster and solos from guitarist, Jeff Davis, which contain angst that sometimes feels more like '70s progressive-rock than jazz. Sir Threadius Mongus' new seven song EP sounds great and is a regular play here at the office.
---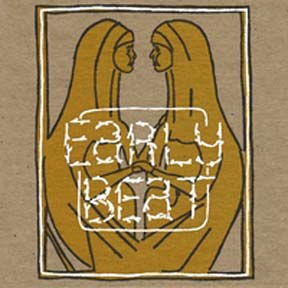 Early Beat: Early Beat
Talk about fun, addictive, and easy to swallow, Early Beat gets a fantastic mellow pop sound, flavored with a chorus of voices that nicely compliment each other. The three-piece weave a calm space that's hard not to smile and feel good in. The chords often turn in unexpected directions, yet still create nice hooks that stay in your head long after the song has ended. Fans of The Gardes should definitely check these guys out.