Vol. 3, Issue #3 February 8th - February 21st, 2008
CD Reviews: The Greyboy Allstars, Mushroom with Eddie Gale, and Tennesse Recordings--The George Mitchell Collection
By: Dave Bond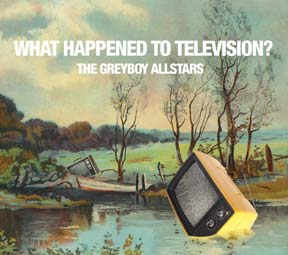 The Greyboy Allstars: What Happened to Television? (SCI Fidelity Records)
The Greyboy Allstars formed in the mid-'90s in collaboration with DJ Greyboy, one of the leaders of the underground movement to bring soul-jazz into the new era. (Greyboy also serves as the producer on this album.) The Allstars' style is a mix of primarily instrumental funk, soul, jazz and boogaloo with a slight hip-hop twist. Basically, they're a modern-day equivalent of the J.B.'s (James Brown's backing band) or Booker T. and the MGs.
Members of the Allstars include saxophonist and flautist Karl Denson, who's also backed up artists like Lenny Kravitz, Fred Wesley, the Allman Brothers Band and Steve Winwood. Tearing up the keys -- particularly the Hammond organ -- is Robert Walter, who's also worked with New Orleans drummer Stanton Moore and guitarist (and Deadhead favorite) Steve Kimock, among others.
When not with this group, both Denson and Walter have their own killer bands as well -- Karl Denson's Tiny Universe and Robert Walter's 20th Congress, respectively.
Rounding out the ensemble are Elgin Park on guitar, Chris Stillwell on bass, and Erik Kalb on drums.
This, the group's first studio album in a decade, is an enjoyable affair that will not disappoint if any of the above descriptions appeal to you.
---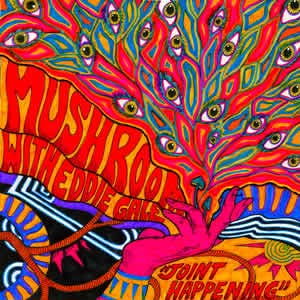 Mushroom with Eddie Gale: Joint Happening (Hyena Records)
Mushroom are a San Francisco-based psychedelic jazz outfit built around the rhythms of the drums, bass, keyboards and guitar. Eddie Gale is a veteran of the avant-garde and experimental soul-jazz scenes of the late 1960s and '70s.  Together, they've created an album that resembles the fusion classics of Miles Davis – albums like Bitches Brew and In a Silent Way. They're certainly not the first cats to try to recreate that sound, but their effort is one of the better ones I've heard.
Just like Miles, the music is moody, with that deep, underlying groove that made Miles' music from his psychedelic period so hypnotic. I'm not talking about over-the-top, Shaft-esque funk, but a subtle, organic vibe that's perhaps best played by a jazz musician.
But all this comparison begs the question: Why listen to this album when you could just as easily throw on some Miles? Well, because Mushroom also incorporate the modern, electronic music influences that have seeped in since Miles' time, pushing this group forward into fresh, invigorating terrain.
---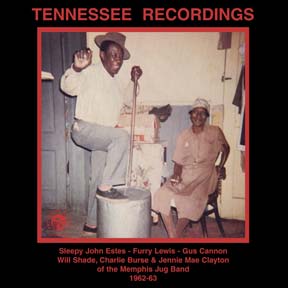 Various Artist: Tennessee Recordings: The George Mitchell Collection (Fat Possum Records)
As a writer for the Columbus (Ga.) News, George Mitchell spent much of the 1960s, '70s and '80s recording numerous blues musicians throughout the South.
This collection showcases his recordings of artists from Tennessee. Two performers, Sleepy John Estes and Furry Lewis, should be familiar to hard-core blues enthusiasts; others, like Gus Cannon, Will Shade and Charlie Burse, probably won't be. Mitchell's great contribution to the blues was that he regularly sought out artists who otherwise would probably never have been recorded, and did so as their kind were gradually becoming extinct.
These artists learned to play the blues as an escape from the hard living into which they'd been born. Even by blues standards, their music is particularly primitive and earthy -- usually just a voice and an acoustic guitar, and less sophisticated even than the urban blues of Muddy Waters or Howlin' Wolf -- but you can clearly hear the soul behind it.
Mitchell's archive is newly available through the blues label Fat Possum in a series of albums, 45s and Internet downloads. Any serious blues fan would be hard-pressed to find a more engrossing collection.