Vol. 3, Issue #3 February 8th - February 21st, 2008
CD Reviews: Evangelicals, Rainbow Are Free, and Travis Linville
By: Graham Lee Brewer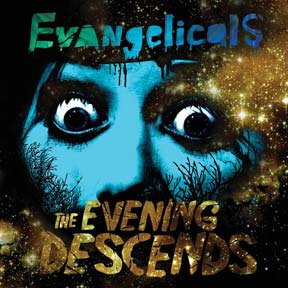 Evangelicals: The Evening Descends
Oh, what a wonderful place Josh Jones' mind must be, full of color and mesmerizing beauty. It simply amazes me how he manages to keep the listener on their toes, appearing completely spontaneous with each new measure, verse and bridge. Evangelicals' almost whimsical, care-free approach to song structure is so incredibly freeing and refreshing, it's no wonder the album has become an indie sensation since it's release last month.
There are layers of obscure, low-grade samples, luscious guitar interludes, and, of course, Jones' vocals blend the faint and the powerful. Transition upon transition and genre atop genre make The Evening Descends a veritable kaleidoscope of sounds that somehow manage to get your mind's eye involved, creating an array of imagery that attempts to embody every new sound that pops from Jones' mind like confetti from a cannon.
The album itself addresses the plight of the meager, the lonely and the disempowered. Jones wants to tell their story to the world. Lyrics like those in "Skeleton Man," "So if you see me actin' out...understand/To be left out in the snow without a coat/Can do bad things to a man," provide a dark setting for a dark story. Jones and company juxtapose the harsh reality presented in his lyrics with their unpredictable and very unconventional psychedelic pop so impressively that it leaves the listener with no doubt that they are witness to something great, and something rare.
---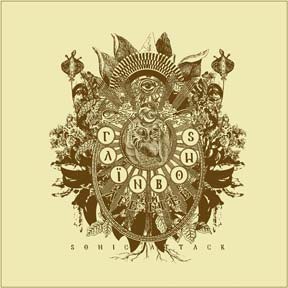 Rainbows Are Free: Rainbows Are Free
From chaos comes beauty, from emotion comes madness and from structure comes those who strive to deny it. So are Rainbows Are Free, forever the sculptors of anarchic magnificence, the ushers of insuppressible fury and the wielders of the mighty power of rock. On their debut self-titled EP, the elegance that lies behind the distortion is as undeniable as the precision that flows through their instrumentation like lighting through a telephone line, lustily anticipating the melting of your ears. Brandon Kistler's howling vocals call down the moon while Richie Tarver's righteous guitar commands it to give you nightmares, and Justin Gallas' simply flawless drumming makes me wonder why the hell he ever wasted his time not bringing down the hammer of Thor in an indie-rock band. Guitar work on songs "Bloodcano" and "Are You Dead" make them viable candidates for the next installment of "Guitar Hero," and the progression of "Crystal Ball" would make Tom Morello proud. This album awakens the spirits that have lain dormant since the 1980s of metal within all rock fans and screams alongside them. You heard it here first: rock is back.
---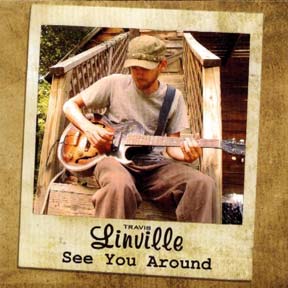 Travis Linville: See You Around
On his sophomore album, Travis Linville opts to ditch the band and go it alone for his first solo attempt. While the talented and very pleasing accompaniment of Linville's backing band has served him well, it's his songwriting and lyricism that have always been the heart of what attracts people to his music. And luckily for his fans, Linville has a lot to write about, with See You Around comprised of 20 songs. Stories of hope, longing, Oklahoma storms, the beauty of nature and the highs and lows of life embrace Linville's soft, acoustic guitar and spin some very tangible and comforting yarns. While listening, it's easy to imagine Linville holed up in his cabin-esque studio, tucked away in the woods around a lake with his guitar and harmonica.
Don't let that image misguide you, though; a solo acoustic album might conjure up images of soft, folksy tunes that progress from a C chord to a G and little else, but you have to remember this is Travis Linville we're talking about. Yes, the songs can be soft and they can be folksy, but they're always filled with the dancing of Linville's quick fingers, plucking and hammering intricate guitar melodies that would make Charlie Christian blush. From honky-tonk to folk, from old-timey to the blues, Linville once again shows us why he is one of Oklahoma's fondest sons and leaves me pondering which ancient guitar god resides in the rich wood of his acoustic guitar.