Vol. 2, Issue #23 December 7th - December 20th, 2007
CD Reviews: Cheyenne and Gravity Propulsion System
By: Graham Lee Brewer
Cheyenne: The Whale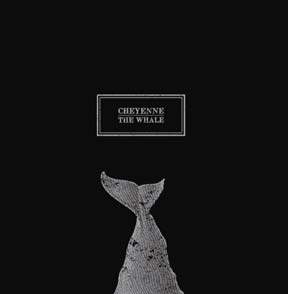 One thing Cheyenne have always done well is shuffle free of both indie-rock and alt-country labels and instead mix the two together, creating a catchy blend of their small town humility and big city hipster bravado. Coming off of a strong output on their last record, The Land Rush EP, the Norman, OK natives-turned-Brooklynites took the EP's strongest songs and mixed them with a handful of new ones to make their second full length release, The Whale. The Whale immediately gives off a less natural and cozy tone than Land Rush did, with its passive use of worn lyrical cliches and hooks. Even though these qualities can often turn away diehard fans, Cheyenne turn things around and show their ability to mature and craft well thought out, intelligent songs. Songs like "Cotton Beach" and "Big Weather" show an impressive growth in frontman Beau Jennings' songwriting abilities and the potential for Cheyenne to reach a larger audience sooner than later. Jennings sticks to his heartland roots with the dusty ballads "The Curtain" and "Cimmaron River," but also shows a little indie-flair with "Painted Horses." No doubt The Whale is just another step in Cheyenne's journey to a successful career.
---
Gravity Propulsion System: Days Like Razors
I am convinced that Gravity Propulsion System are the soundtrack to the apocalypse. Their new album Days Like Razors is what Mother Earth listens to when she orchestrates monsoons, earthquakes and tornadoes, what God will crank up on his godPod when he brings about the end and, given the technology, it is undoubtedly what the Vikings would have blasted from the stereo system in their boats as they pulled ashore anticipating a massacre. Loud, seemingly spontaneous chaos erupts from their music like sonic lava, melting everything in its path, especially musical conventions. Days Like Razors harbors a dangerous desire to make noise rock smart and eerily sophisticated. If ever a hardcore rock outfit understood the value of angular guitar riffs, ambient background noise and echoic saturation it's GPS. As I mentioned earlier, there is something very smart and precise in their song structure. It pushes them out of the boundaries of noise core and into something all their own, all the while hanging on tightly to the pugnacious and aggressive rock that tries to define them. Definitely one of those truly unique local acts, GPS somehow finds a way to make hardcore music refreshing.