Vol. 3, Issue #14 August 1st - August 14th, 2008
CD Reviews: Buffalo Killers / Byther Smith
By: Dave Bond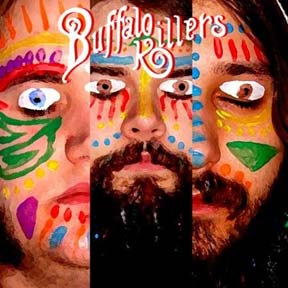 Buffalo Killers: Let It Ride (Alive Records)
The Buffalo Killers, another band on the rise from the Ohio rust belt music scene, play a wonderful stew of music, clearly inspired by the classic blooze rock of the late '60s and '70s. At different times, the group's sound can be both psychedelic and southern fried. One thing's for sure: It is almost always hard, heavy and crunchy, carrying on a great classic rock tradition at a time when we need it most in this era of half-baked indie pop. Just listening to the band's new album, Let It Ride, one can hear the presence of no less than Cream, Mountain, Black Sabbath, the Who, the Kinks, David Bowie, and even some light touches of Seattle grunge, such as Soundgarden or Alice In Chains. The album was produced by the guitarist Dan Auerbach, who spends most of his time with another Ohio band, the Black Keys, and his impact is apparent here, as well, most notably in the fuzzed-out guitars that graciously color most of the album. However, the most obvious, underlying, and appreciated influence (by this reviewer, at least) on this record is yet another classic Ohio staple: Joe Walsh and the James Gang. That group's easy, flowing sound was a welcome treat in its day, and the Buffalo Killers use it in a wonderful way in our current time. Even the two vocalists in the band, the brothers Zachary and Andrew Gabbard, owe a lot in their stylings to Walsh. Of the 10 tracks on Let It Ride, only one is a sappy clunker. The rest are ready to be spun immediately. You would be well advised to do so.
---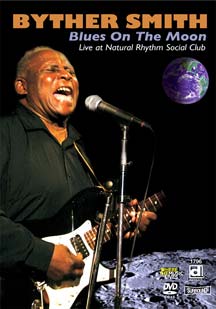 Byther Smith: Blues on the Moon (Delmark Records)
You never know when Delmark Records, that great longtime, independent Chicago blues and jazz label, is going to surprise you with a truly magnificent (not just good, but magnificent) new release from one of the stalwarts of the Chicago music scene. Typically, those releases tend to be from the archival vaults, as when Delmark issued a 1975 live set from Junior Wells a couple years ago. But this time, the material is much more recent: A live DVD of the often unsung blues legend Byther Smith, playing last August in a south side Chicago nightclub. Though Smith has been playing the blues for decades, this is actually his first live recording, and we are fortunate for its existence. It should go without saying that Smith is a practitioner of gritty, soulful blues music. He is also a fantastic guitarist in his own right. But another of his significant qualities is his gift as a writer of new blues songs that can hold their own against the more familiar classics of the common blues canon. That is a rare ability in these times, 30 to 40 years after the last full heyday of delta-inspired blues. But that's exactly what Smith is able to accomplish here. While this set features a few standards, the majority of the performance consists of Smith's own compositions. The backing band -- whose regular gig is with another blues icon, Jimmy Burns -- is a great fit for Smith. The sum of all these parts is a killer live show that any true blues fan will enjoy many times over.