Vol. 3, Issue #14 August 1st - August 14th, 2008
CD Reviews: Bubba Hernandez, Psymbience, and McNastee
By: Adrian Fallwell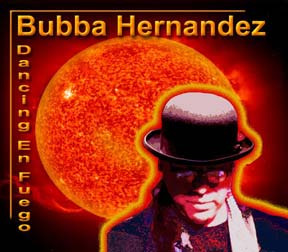 Bubba Hernandez: Dancing En Fuego (Moon Zero Bird Records)
Famed and awarded for decades spent with the band Brave Combo, Bubba is a cornucopia of various music styles, and continues to blend these styles, and languages, into his solo albums. His newest, Dancing En Fuego, begins with several happy, tongue-in-cheek songs, ripe with Bubba's quirky sense of humor. An example is the title of the first track, "My Big Charanga", the sexual innuendo apparent and encouraged by the other lyrics, where charanga is just a style of Cuban music. With the sixth track, "Morena", the CD takes a more romantic turn with a nice arrangement of violins and brass in that song. "The Best I Never Had" stretches away the most from the Latin beats and rides smooth like a Sade pop song. Then the album takes another turn for a few songs into heartache and regret, such as the track, "Crappy Boyfriend". The redemption and upturn towards the end of the album is qued with a cover of Todd Rundgren's "I Saw the Light". Throughout listening to the album, I never stopped wanting a frozen margarita. Just like the cover art and title of the CD, the music conjures images of summer heat and bright sunshine. It would fit perfectly into a pool party mix.
---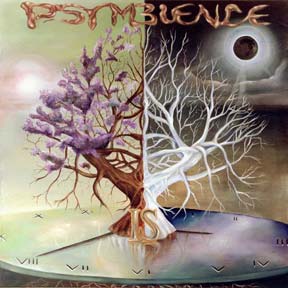 Psymbience: IS (Psyncopated Arts)
Coming out several years ago, this CD is not new news, but I wanted to bring it to the attention of all the progressive metal fans in the area. Psymbience has been around for a while, I remember catching them live in 2001. I thought then, as now, and let me be Frank, the lines between them and Tool are easily drawn. They sound like Tool, their song and album titles are like Tool, and even their album art is reminiscent of Alex Grey's work, but there is something better here. The songwriting and instrumentation of Psymbience is full of creativity and dynamic, and not always predictable. At times, the changes come so often, it reminds me of something Mike Patton would do. Admittedly, I am a burnt out Tool fan, feeling they haven't changed much in the past 10 years(no OGT hate mail, please). What I got out of Psymbience's CD is the kind of creativity and difference that I wish I would hear from Tool. They've replaced and rekindled my love for difficult, dynamically orchestrated prog-metal, and fans of the genre should take the time to check these local guys out.
---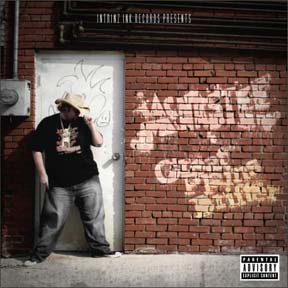 McNastee: Great Plains Drifter (Intrinik Ink Records)
I had heard a few McNastee songs before I got this CD. He had the crossover thing going...rap and rock, mixed with a variety of samples. However, with his newest release, Great Plains Drifter, I'd say it's gone to a whole new level. Chaulk it up to experience, or maturity, whatever...it's impressive. The rhymes are good, referring mainly to his style and the underground rap scene he is a part of. His boastfulness is tempered with humility, so that his character is likable and can be related to. But the real cherry on top here, is McNastee's own production and mixing abilities, which include samples and music styles for multiple genres combined with an amazing amount of creativity. He goes well beyond just laying rhymes on beats with a catchy chorus, and has obviously spent a lot of time writing and producing every second of these songs, which change up and go directions you'd never expect. And looking at his photo on the cover, it's coming from a guy you'd never expect. I love it when expectations get broken.