Vol. 3, Issue #9 May 2nd - May 15th, 2008
CD Reviews: The Black Keys / Adolphus Bell
By: Dave Bond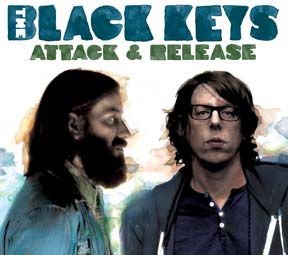 The Black Keys: Attack & Release (Nonesuch Records)
No other band has done more to preserve the legacy of blues-drenched garage rock in the current decade than the Black Keys of Akron, Ohio. Between the two members of the band -- Dan Auerbach on guitars and vocals, Pat Carney on drums -- they're able to produce a wealth of sound like few others of their generation. They're also the most soulful rock n' roll band in ages, and have served as a source of refreshing, stripped-down music on what is an increasingly dreary, over-produced musical stage. On this, their most recent album, the band takes a left turn by teaming with producer Danger Mouse (of the neo-soul group Gnarls Barkley) to create a finely crafted album that lends itself more to indie rock than to the blues. The result is full of songs that burst with flavor, each with a distinct sound unto itself. The Keys manage to take one song, "Remember When," and record it two dramatically different ways, using the slower version to close side one of the record, and the more uptempo version to open side two (not unlike what Bob Dylan did with "Forever Young" on his underrated masterpiece Planet Waves). As well, "Psychotic Girl" lays a funk beat over an easy guitar riff and a toy piano to create an addictive track, and "Lies" gives longtime Keys fans a healthy dose of the blues influence they came back for. The album may or may not be this band's strongest to date, but it certainly does not disappoint.
---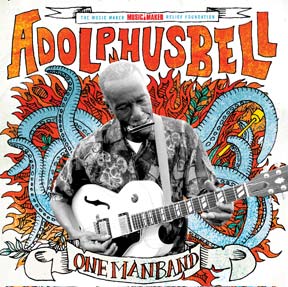 Adolphus Bell: One Man Band (Music Maker Relief Foundation)
In case you missed it: The blues are still alive. Since the middle of the 20th Century, blues scholars have lamented that the genre is dying out, only to see it resurrected again in some shape or form. The blues' most recent savior was Fat Possum Records, which brought the talents of old North Mississippi hill country bluesmen like Junior Kimbrough, R.L. Burnside and Cedell Davis to a broader audience in the 1990s, only to see the bulk of those artists pass away within a few years. Now, the Music Maker Relief Foundation is recording a "new" crop of aging blues masters -- "new" in the sense that while this may be their first time on record, most of them are still pretty advanced in years. The standard bearer for this group is Adolphus Bell of Birmingham, Ala. Bell is a self-labeled "one man band" who sings and plays guitar, harmonica and the drums, simultaneously. While the result could easily be nothing more than a novelty act, Bell's music contains more grit and soul than the majority of his contemporaries, making him a diamond in what is truly becoming a smaller and smaller rough of blues players in this modern age. This, his first album, is probably the finest blues album of the last 10 years, and is not to be missed under any circumstances by any true blues fan.