Vol. 3, Issue #6 March 21st - April 3rd, 2008
CD Reviews: Marco Benevento, Townes Van Zandt, and Cowboy Roy Brown
By: Dave Bond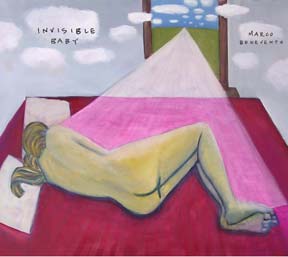 Marco Benevento: Invisible Baby (Hyena Records)
Jazz is, at its core, the art of musical improvisation. Many jazz artists have tended to improvise on top of blues-related musical structures. But, various strands of jazz have focused on specific musical genres, including soul, funk, and electronic.
New York pianist and keyboard player Marco Benevento is part of a growing sect of younger jazz musicians who improvise over progressive, anthemic, and electronically enhanced rock such as Radiohead, Coldplay, and their indie rock brethren. In taking inspiration from such groups, Benevento is in line with one of his former mentors, the jazz pianist Brad Mehldau.
Invisible Baby, Benevento's first album as the leader of a trio, employs the talents of the bassist Reed Mathis (of the Tulsa-based outfit Jacob Fred Jazz Odyssey), as well as the drummers Andrew Barr and Matt Chamberlain, who alternate on different tracks. Together, they have created one of the more accessible and exciting albums on the modern jazz scene.
The members of that scene, most of whom are in their 20s or 30s, are drawing a line in the sand against the smooth, Kenny G sound that most people today equate with the word "jazz". They are taking up the call of past masters like Ellington, Miles, and Coltrane to create authentic and challenging improvisational music that is relevant to their current time and place. They should be commended, and you should consider getting this album.
---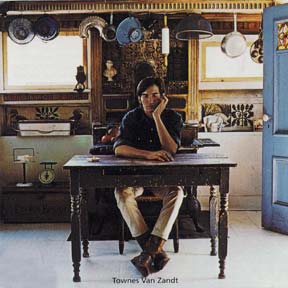 Townes Van Zandt: Townes Van Zandt (Fat Possum Records)
Legendary singer/songwriter Townes Van Zandt (1944-1997) spent a grisly life blending southern folk and country blues with stark, wry lyrics. Not only is he often cited as a chief influence on alt-country music, he's also considered by many to be one of the finest songwriters of the 20th Century.
The only problem is that his records can be hard to find. But in a wonderful development, the indie blues label Fat Possum has recently begun re-issuing his back catalog.
While every Townes album is worth a listen, at least two are particularly timeless: 1969's self-titled affair and 1971's Delta Momma Blues. The first has a feel of possessed desperation as the artist bares his soul with efficiency. The second is more lighthearted, but it's easy to sense the pain and realism behind Townes' cracked smile.
Steve Earle once said, "Townes Van Zandt is the best songwriter in the whole world and I'll stand on Bob Dylan's coffee table in my cowboy boots and say that." That statement alone should make you want to give Townes a try, if you haven't already.
---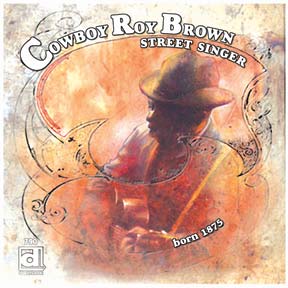 Cowboy Roy Brown: Street Singer (Delmark Records)
Cowboy Roy Brown was a folk singer and guitar picker who traveled around the upper Midwest in the early 1900s playing traditional folk and cowboy tunes. Something that made Brown's musical style particularly interesting was that, as a black musician, he sang with an almost Irish flair. In the late 1950s, when Brown was about 80 years old, he recorded this collection of songs, most of which should sound familiar to old-school folk music enthusiasts.
Brown, who was born in 1875 and played a mid-1800s-model guitar, learned his craft before the blues (as we know them) were born. Still, you can hear some of the same musical and lyrical themes that the genre's patriarchs, like Leadbelly and W.C. Fields, employed in the early 20th Century. [With most blues themes and phrases, it's difficult to know who was truly playing them first, as they were passed from town to town and generation to generation.]
Brown's voice and playing have an energy that makes his music infectious, and this will be an enjoyable album for anyone who likes early folk and blues music.