Vol. 2, Issue #21 November 9th - November 22nd, 2007
CD Reviews: Band of Horses, Office, and Dust Galaxy
By: Graham Lee Brewer
Band of Horses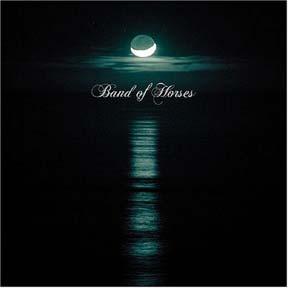 I was talking to my friend and co-owner of Guestroom Records, Travis, not too long ago about an album I had been anticipating and found particularly disappointing, and he said something I found funny at the time: "That's why you really shouldn't like anything too much; chances are you'll just be disappointed."
Well, hindsight is 20/20. I wish I had taken Travis' advice. I don't think there was a record I was looking forward too more this year than the new Band of Horses album. Their debut release, last year's Everything All the Time, really spoke to me and consequently, I couldn't wait to hear Cease to Begin. There are a few highlights on the album, like openers "Is There a Ghost" and "Ode to LRC," but as a whole the album is a less than strong sophomore effort.
Granted, it is hard to follow up an album that was hailed as one of the greatest of the year, made its way onto many best-of lists and even garnered a few awards. I think more than anything, I wish BOH had tried to branch out a little more and try some new things instead of leaning on the sound that got them where they are today. If you're already a fan, I suggest you at least give the album a chance because in all honesty it isn't too bad, just not as good as it could have been. But if you have yet to be introduced to BOH, then go grab a copy of Everything All the Time and fall in love.
---
Office: A Night at the Ritz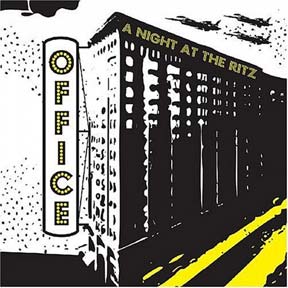 I'm not sure where the band's name derived from, but I imagine A Night at the Ritz would be the perfect background music to the liberation of any cubicle-laden office by a young, party-eager boss gone mad with power. I can see it now: cubicles toppling over, ties being ripped off and shoved through paper shredders, bubbles, fax machines crashing through windows to the parking lot below, ear-to-ear grins and the New Wave grunge-pop of frontman Scott Masson. The Chicago band are definitely children of the '80s. Their music oozes with the electronic, layered vocals and bursting energy of the decade to make some very smart and really damn catchy songs. And if you've seen their video for "Oh My," you can't possibly deny their '80s love. It's a throwback to the golden age of porn. Along with opener "Oh My," "If You Don't Know by Now" and "Had a Visit" are upbeat party anthems, while others like "The Ritz" and "Company Calls" would make Ric Ocasek of The Cars proud.
---
Dust Galaxy
Dust Galaxy is the side project of Rob Garza, who makes up one half of electronic masterminds Thievery Corporation. Now that statement right there might have you thinking you know what to expect from this album, but trust me, you don't. In this musical endeavor, Garza finds himself playing guitar and singing (yes, I said singing) in—for lack of a better description—a rock band.
But a traditional rock band, this is not. Garza incorporates many of the elements that made his other band so popular. The self-titled debut is a mixture of Eastern, psychedelic, and punk influences that often touch on the instrumental flair of his past, but with a definitely more organic approach. I admit that I'm a sucker for anything even vaguely psychedelic, and this album often delves into the world of sitars and delay-rich reverb.
However, I found the album a little off-putting. At first, I thought it was the mixture of Clash-esque punk rock with sultry Ravi Shankar-like movements that didn't agree with me. But after a few more listens I realized it was Garza's raspy vocals that I couldn't get past. I guess it isn't a huge surprise that an instrumental pioneer shouldn't be singing. And to his credit, the instrumental tracks on the album are quite pleasing. Over all, Dust Galaxy is something Thievery Corporation fans should give a listen, but they should also keep their expectations low.