Vol. 2, Issue #3 March 2nd - March 15th, 2007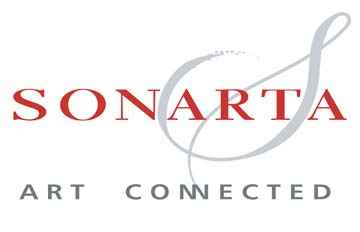 Sonarta -- Art Connected

The team at Sonarta.com are making a new online fine art gallery – one that's simple, hi-tech, and just a little subversive. Success here involves cutting a path through a tangled network of artists, galleries, collectors and dealers. After all, selling fine art is nothing like, say, hawking vintage clothing on eBay. This is definitely art for the artist's sake.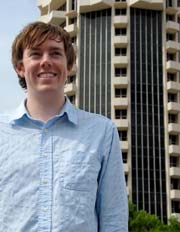 "Here's the revolutionary feature," says Jason Stone, Development Lead on the site. Sonarta.com is about Art Connected, meaning everyone who joins the site will become part of a virtual art network. "Everyone involved with art or even just casually interested gets benefits from using the site." Art buyers connect with artists, art lovers connect with art, and galleries connect with potential new talent.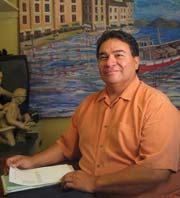 Business Manager James Reynolds is eager to talk about new technologies that will go on the site. "What it will do, is it will let people experience the art, the artist, and they get to socialize about it." One snazzy feature will be the virtual gallery, which will have many views of each piece. Paintings and other flat art will have special close-ups. Sculptures will have walk-around views so that the viewer feels as if they are right in front of the piece. He adds, "Give us some time and you'll be able to touch them," with a grin.
Right now Sonarta.com has a large collection of video interviews with artists at local art events like Momentum OKC and the IAO SKIN show. "We have the artists talking about their work at the big moment, the opening of the show." James says their goal here is to make the art experience rewarding. In these video clips artists are able to amplify the reasoning and rationales behind their work. Each piece of art is the culmination of culture and context, and this format focuses on that. James says the next cool feature will be podcasts. "We'll gather up some of our established artists and have a podcast in an open forum." Some of the topics will include the Oklahoma City art scene, events, and art trends.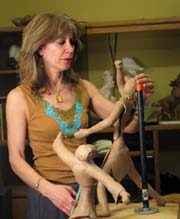 One of the leads involved with Sonarta.com is an established artist herself. Shahla Rahimi-Reynolds has had a 25-year career including many award-winning sculptures. She brings special knowledge and experience to this business and knows the challenges artists face. "Most artists lack the marketing tools that are necessary to do the business of art."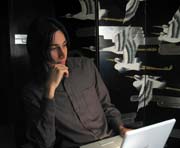 Wendell Ali, Design Lead of the site, explains how the Sonarta.com network will take care of marketing. "Basically the network does the promotion. It's like users get their own personal art gopher who knows what everyone likes. He hits every art opening and tells you what's hot." Users who browse the gallery can select artwork that they like. Based on this and other information, users get instant notice whenever an artist or style of art that they like pops up.
A preliminary beta version of the e-gallery opens March 1st. Sonarta.com is issuing a call to artists for the beta. Artists can sign up at www.sonarta.com/signup.html or e-mail: contact@sonarta.com.