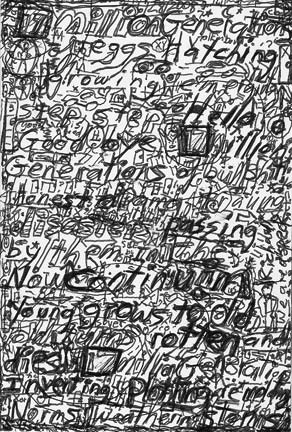 CORRECTION: Metro Neo Punk outfit Maximum Homeless Guy will be bringing their well rehearsed (and that means Good) rip roaring Rock to Norman, OK, Wednesday, July 16, Main Street near the James Garner statue at The Red Room.
Recently I re-acquired The Beatles catalog on disc (Nano food).
I was robbed.
December, 1989.
I was playing an Open Mic Night at The Deli and there was a Bomb Threat.
The Deli was emptied. Dogs with Cops went in and came out.
We went back in after the dogs assured us that the bar was Bomb Free/ clean. We drank for the bravery of amateurs and the gateway drug Breathing, which leads to further adventures.
Back in my apartment, ALL of my discs were gone, carried out on the sliding section of the Living Room window, sub freezing.
I wanted to cry but didn't.
It was someone that I knew, they left me my favorite album John Lennon's Plastic Ono Band, that disc was in the center of the shelf were ALL the discs were before The Deli, before The Bomb Threat. It seemed like a message from the scumbag who lifted 360 CD's, some gesture of kindness amidst the soul fuck.
I had bought ALL The Beatles discs as the albums were released.
The Beatle collection is a modern totem, when your dwelling has the power of Peace, humor, Art, Love, and good rock.
A Rock 'n' roll exorcism.
The Devil HATES The Beatles.
My Top 5 Beatle Records
5. HELP
4. Rubber Soul
3. Revolver
2. Magical Mystery Tour soundtrack
1. The Beatles (The White Album)
Mikey and I went down to The Crown Heights district, historic OKC, VZD's to catch Metro Neo Punks Red City Radio and The Roust Abouts.
I leaned on the wall and watched the kids on the stage and the kid sea on the floor in front of the band.
The Youth look exactly like the Old, only younger (that's obvious)
17 million generations of eggs have hatched and walked and talked and invented and destroyed.
17 million generations have been smart and thick and lazy and industrious, wise and mean, but mostly they come and go.
Life is a Now experience.
You never step into the same sneakers twice, because you are older and molecularly different and the sneaker is older more decayed.
Embrace Phase A, it's what We are.
Red City Radio and The Roust Abouts tore it up in their own unique way.
Bands are fragile, the unity rarely lasts "forever."
People are in bands and then they are not in bands or they are in another band.
Support the local band scene; it won't be the same tomorrow.
Cheers to Tommy J. and Japanese explosives.
Long live the three day weekend.
Cheers to the backyard and good friends.
O)))!