Vol. 2, Issue #19 October 12th - October 25th, 2007
Yacht Club!
Interview By: Becky Carman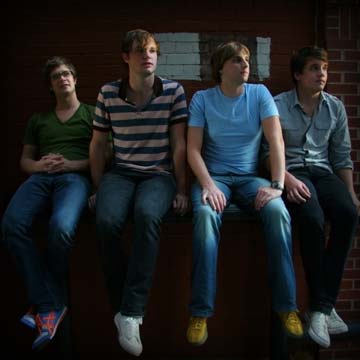 At this time last year, Yacht Club! were barely a twinkle in the collective eye of its founding members, drummer Patrick Wetwiska and bassist Scott Harper. After recruiting vocalist/guitarist Jay Caston for a handful of basement practices, the band gelled and the members saw fit to bring in keyboardist Ian Tannery. Yacht Club! were born.
Four months later, after writing and practicing regularly, the band played their first show, nearly immediately followed by a horrendous turn of bad luck that may have sent a lesser band running.
Yacht Club! were slated to play a Maria Taylor show at Opolis, canceled due to snow in Nebraska, followed by the canceled Student Film CD release show, tornado warnings during the filming of OU student production The Set and flooding at Rubber Gloves in Denton.
"Every anomaly in weather that could have happened in any weird city happened," Harper said, "like freezing icebergs coming out of the sky in the desert. Okay, not icebergs, but shards of ice."
Nature has since smiled upon, or at least ignored, Yacht Club's! presence in the metro music scene, and they played a string of successful shows with bigger-name independent bands like The Stock Market Crash and Dallas's The Burning Hotels.
"That gave us a string of shows, at least," Harper said. "So when people asked, we could tell them we'd played. It helped us gain a little clout and make some random acquaintances at shows."
It also helped the members form working relationships with other scene staples, integral to any band's local success.
"It's all a pretty small microcosm of the music community in Oklahoma City," Caston said. "People just know each other and come to each others' shows."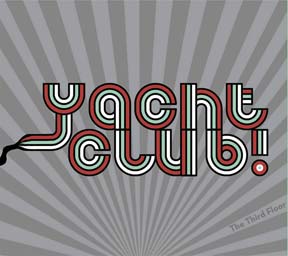 Gaining confidence from their growing fan base, the band decided to record a couple demos, squeezing takes into their hectic schedules by working around familial obligations and school (all four members of the band are students at OU). They also continued to play sporadic shows in the area, garnering more notoriety and necessitating some sort of finished recording.
Yacht Club! began tracking "The Third Floor" EP in July and finished in late August, slightly behind its self-imposed deadline.
"Everything was delayed, but it was pretty nice because we did everything in our house. We recorded in here, mixed in there," Harper said. "It was good and bad, though, because there was a lot of contemplation, like 'We'd rather watch TV,' and that extended it a little, but we were pretty much here day in and day out for four or five weeks."
The band recorded a total of eight songs, and all of them are included on the record.
"We pretty much filtered them out through playing live," Harper said. "Trial and error."
"Yeah," Caston agreed. "We knew by then where we wanted to go with the recording."
Despite the makeshift studio and distractions, the EP is startlingly impressive, particularly for such an early stage in the band's career. Harper's energetic bass lines drive Caston's soaring vocals, and the smartly-featured synths and on-target drumming are perfect complements.
Regarding the future, Yacht Club! plan to build on their momentum, despite some major life changes—Caston is an OU freshman, but the other three members are seniors.
"I don't plan on going anywhere," Wetwiska said.
"I'm trying to get into grad school," Tannery said, "but other than that, no."
"I think for two years, at least, most of us will be in the area," Harper said. "None of us have accepted job offers outside the state. I don't think any of us have been offered a job."
"I'm pretty indecisive," Tannery said.
"Yeah, I think we're playing by ear," Wetwiska said.
Dodge the falling icebergs and catch Yacht Club! playing by ear while you still can. Their EP release is scheduled for Oct. 12 at Opolis. Also playing are The City Lives, The Neopolitans and Dance Robots, Dance! Doors at 9 p.m., $8.00 to get in.