Issue #17 Sept. 15th - Sept. 28th, 2006
Twenty Minutes to New York
By: David Klein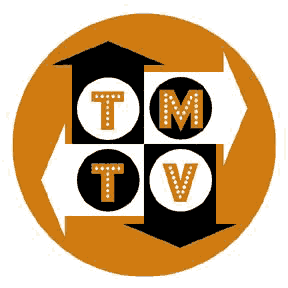 One of Oklahoma's most established rock bands will pack the rock wagon and move to New York City this month after 5 years in the scene.
Twenty Minutes to Vegas, oft nominated 'best band in OKC', will play its last concert as a local band at VZD's on September 17.
"It will be one last hoorah," Damon Boelte, TMTV's singer and guitar player, said. "One last party with all our friends."
Damon Boelte, drummer Eric Green, and bass player Dylan Boelte are excited about the change and anticipate a creative rejuvenation for the band.
The quest for personal and musical growth led to the decision to move to NYC. Boelte hopes to find inspiration in New York and a new direction for the band.
"Lately, we've been collaborating with different musicians and working on new sounds," Boelte said.
However, the band insists the musical progression will always maintain the loud, gnarly, garage rock 'n' roll sound to which fans of TMTV are accustomed.
Twenty Minutes to Vegas will continue to work with Oklahoma-based musicians after the move. In particular, the band plans to work with Derek Doublin, a local artist, musician and videographer.
Doublin directed the video for 'Gotta Gotta,' a song from the band's 2004 release, "Hit It!" and the band plans to have Doublin produce future recordings.
Despite the need to expand their cultural horizons, the members of TMTV remain optimistic about the future of the Oklahoma music scene.
"A lot of younger musicians are really good," Eric Green said. "I can't wait to come back and see the scene after a few years."
The band is receiving a strong reaction to the relocation. While the Boelte brothers' mother is deeply upset with the decision, TMTV's #1 fan wholly supports the band.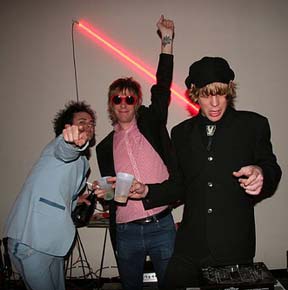 "His name is Rob Cotton, and he's excited about the move," Green said. "He said, 'Good. You guys need to be in a bigger city doing bigger things.'"
That is exactly what they expect to do, and their presumptive confidence should enhance their odds of succeeding.
"If your big in New York City, you're big everywhere," Boelte said.
There is label interest for TMTV in New York and they will tour regionally on the East Coast beginning early next year. Tentative plans include a stop in Oklahoma on the way to the South by Southwest music festival in Austin next year.
Twenty Minutes to Vegas has everything they need to prosper in the New York City music scene − the look, the 'tude, the sound, but all that means nothing if the band doesn't understand it's the same rock . . . just a bigger garage.