Vol. 2, Issue #23 December 7th - December 20th, 2007
Tulsa Overground
By: Nathan Winfrey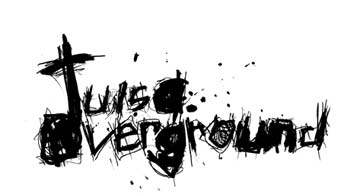 A decade ago, if you wanted to catch obscure short films by talented up-and-coming directors or see the soulful side-projects of filmmakers known better for their multimillion dollar blockbusters, your shortest drive would likely be to Dallas or Austin.
The Tulsa Overground Film Festival changed all that, and now in its 10th year, the brainchild of Todd Lincoln and Jeremy Lamberton has put a fresh spotlight on Oklahoma.
"These are the most innovative and entertaining films that we can find from right here and from around the world," Lincoln said. "Ones that we feel are the most innovative, hot-off-the-press work, sort of bleeding edge stuff that points to where things are going and holds a mirror up to where things are now."
The noncompetitive festival, Lincoln and Lamberton's gift to Tulsa, primarily shows short films, usually 15 minutes long or shorter, in two-hour blocks.
"These are short, tasty cinema snacks that we show and hit people with," Lincoln said. "They're of all genres and all styles and all levels of professionalism. It's a mixed grab-bag. We'll put some two-minute animation by some 20-year-old right next to some 30 second experimental film by a 60-year-old living in Finland or somewhere."
No matter what you see there, you can be pretty much guaranteed that it's rare, if not exclusive.
"You can't see them pretty much anywhere else. You can't see these in a theater, you can't see them in the art house theater, you can't rent these, you can't buy them on Amazon.com and you can't see probably 99.9 per cent of them on the Internet, anywhere."
Years before Tulsa Overground became a reality, Lincoln and Lamberton knew several people from around Tulsa who made short films, but there was no place in the state to show them. They decided to provide a home for the movies they were making, and everyone was surprised to discover how great the local thirst for such a thing was. Starting with the first year, the festival has always filled to capacity and each year, people line up for hours just to get in.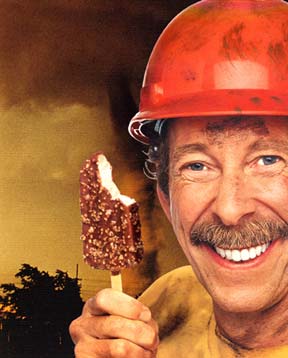 "We knew we were onto something then," Lincoln said. "This is something that we saw people were hungry for."
They kept moving to bigger and better venues, and before long, Tulsa Overground was filling the Tulsa Performing Arts Center to capacity.
"At the Performing Arts Center, we would get up to 1,200 people," he said. "That's more people than come to any screening at Sundance or Cannes. There's no other festival that can get that many people at once into a theater."
Celebrating 10 years, Lincoln and Lamberton wanted Tulsa Overground to go back to the feeling of that first year, and will host the event at Circle Cinema Theatre on Dec. 14 and 15. It's a smaller venue, but they will offer multiple screenings of each film to help give everyone who wants to see them a chance.
"Another point of Tulsa Overground is to keep people in Oklahoma," Lincoln said. "To show them that there are places for them to show their work…there are actors and crew members and production companies. The whole point of it is to inspire and build and organize a scene or movement. We've seen lots of shockwaves of this."
He said people who attended the first Tulsa Overground have gone on to start other film festivals in their own cities, and that's something Lincoln and Lamberton encourage.
The film industry at large has also taken notice of the festival and the films which come out of it. Lincoln said Tulsa native Bill Hader, now a cast member on "Saturday Night Live" and one of the stars of "Superbad" first gained notoriety through his Tulsa Overground submissions.
Lincoln himself is now seeing national recognition, and is currently writing and directing Hack/Slash, a major motion picture based on the hit comic book series from Devil's Due Publishing for Rogue/Universal Pictures. Hack/Slash hits theaters everywhere in October 2008.
Famous filmmakers such as Roman Coppola and his daughter Sofia Coppola, Ben Stiller, Spike Jonze, Trey Parker and Matt Stone have also submitted works to Tulsa Overground over the years, but Lincoln said sometimes a recognizable name isn't enough to ensure that their films are included. Tulsa Overground isn't meant to highlight people who have already made it big, it's a film festival for filmmakers with untapped potential.
"What makes it special is that the words 'Tulsa Overground' started meaning something," Lincoln said. "It means that Tulsa has its own thing, it's own cool thing. It's basically Tulsa, or Oklahoma, saying 'Look, we don't need L.A. or New York…we have something really great going on here and we're going to stand our own ground. They have to come to us now."
Tulsa Overground is known just as well for its parties and music as it is for the films it showcases, and the Opening Night Party is Dec. 14 from 8 p.m. to 2 a.m. Venue TBA, $5 to get in and full bar those 21 and older. Bands confirmed so far include Congratulations!, Ghosts, Kamikaze Slut, Black Swan and Nude Beach.
The short film presentations are from 5 p.m. to 2 a.m. at Circle Cinema. Admission is $8. All events are all-ages.
Visit www.tulsaoverground.com for more.