Issue #9 May 26th - June 8th, 2006
The Power of Three on Four:
Andy Palmer
By: David Klein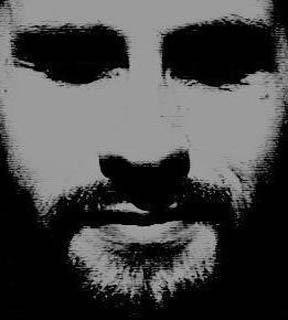 Most novice musicians are clumsy, out-of-tune, and out-of-time, but no one can remember when Andy Palmer was not an excellent bass player.
Palmer's flawlessly frenzied bass lines do not come about by accident or by chance. He painstakingly charts his course for every measure and is relentless in his pursuit of the perfect bass line. He is constantly straddling an invisible line between genius and absurdity.
"I think Andy was better in seventh grade than most people I know now," long-time friend Ryan Costello said.
Costello remembers making tapes for friends of punk rock bands including Screeching Weasel, the Descendents, and one of Palmer's early bands, the Lunch Bunch. Costello said his friends always thought the Lunch Bunch was the "best band on the tape."
The Lunch Bunch gained a devout following and earned the privilege of sharing the stage with numerous national acts including Pegboy, Hagfish and Pavement.
The high level of musicianship present in the Lunch Bunch always impressed touring bands, and few could believe kids in their early teens could play such technical music with ease.
Palmer took formal bass lessons beginning at age 12, but that is not where he learned to play. He listened to All and Minutemen records and borrowed the aggressive bass styles of punk legends Mike Watt and Karl Alvarez.
"Karl Alvarez is my biggest influence," Palmer said. "Karl is the reason I started playing with three fingers."
While his peers were still learning to appreciate the history, style and music of punk, Palmer perfectly mimicked his idols and built upon his concept of what a punk rock bass player should be.
Palmer graduated from the University of Central Oklahoma in 2002 with a Bachelor of Arts degree in music education. Despite being primarily a punk rock bass player, Palmer played in the UCO orchestra and jazz band during college. He also immersed himself in the study of classical music and jazz theory.
Jazz band required Palmer to adjust his playing physically and mentally. He discovered the bass player's role in jazz music is quite different from that in rock music.
"When I first started playing in jazz band, it was like a slap in the face," Palmer said. "The bass player's role is to keep good time. The drums are for feel."
Palmer's writing evolved during his study at UCO. Jazz band forced him to improvise, and writing classical bass lines helped him discover new scales and melodies.
Heavy metal music was the perfect venue for Palmer to develop his new ideas, and in 2000, he joined the now defunct metal/thrash band Burnpile.
"Burnpile didn't get good until Palmer took over," These Enzymes' guitarist Mike Kennerty said.
Palmer recorded two albums with Burnpile and created bass lines that incorporated classical melodies, jazz rhythms and odd time signatures. While these elements are common in metal music, Palmer's unique style and approach helped Burnpile stand out from other metal bands.
Similarly, his work on the Henry E.P. by These Enzymes in 2004 is unusual in hardcore music. Rather than synchronize with the kick drum and follow the guitars, Palmer wrote melodies that complemented and fluidly guided the music through choppy changes.
"He's just too good sometimes," Kennerty said. "We had to ask him to tone down some
of his playing when we recorded."
Kennerty's reaction is one of the two most common responses to Palmer's bass style.
In contrast, Ryan Costello said, "Every time I think he's gone too far, he writes a bass line that gets stuck in my head for days."
After nearly 15 years of playing and studying music, Palmer was unable to find musicians with whom to play. Consequently, he began to write and record his pent-up songs.
"Rather than sit in my head or on a piece of paper," Palmer said, "I wanted to record them so people could hear them."
His solo material is beyond his punk roots; it is beyond his knowledge of jazz theory; it is beyond his metal leanings; it is a chaotic blend of the vast cache of creativity within him.
It is hard to pin down the right adjectives to describe Palmer's music, but These Enzymes' vocalist Neil Rubenstein was typical in his vague assessment. "It's so far out . . . very unique . . . like Primus on crack . . . sorta."
Palmer always has new ideas and loads of material on the back burner, and there is little doubt his future endeavors will attract, repel, confound, and enlighten all who confront them.
"I think you can always be better," Palmer said of his continuing study of music, but he is careful not to upset the balance between his heart and mind in exchange for expertise.
"At that point you're thinking about too much. Music is expression, and it just turns into math rock."
Andy Palmer's music can be found at www.theseenzymes.com and www.purevolume.com/andrewpalmer