Vol. 3, Issue #6 March 21st - April 3rd, 2008
Moxy- Adventures in DeeJaying: LiT
By: Joshua Michael Torres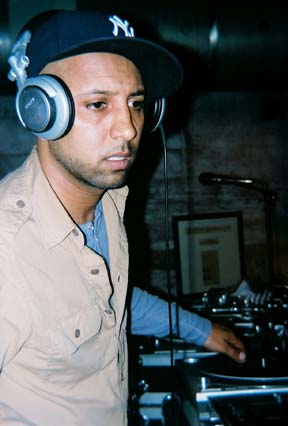 For the past month and a half I have had the pleasure of spinning at LiT here in downtown Bricktown. I know, the parking sucks but the severe and surprising lack of dude-bros is worth it.
Since I started spinning here there have been two art openings, the last of which sold most of its art during its opening reception. Two hip hop parties complete with at least seven MC's and six deejays made the crowd go nuts, especially their b-boy break-dancers. The eighties party thrown by me and 2AM was phenomenal and not just because we got everybody dancing but because Marty McFly, Pee-wee Herman, two Don Johnson's, at least eight Madonna's and a few Romy and Michelle's were keeping us just as entertained.
From what I hear and what I see a lot of people are scared and intimidated by its shiny mod appearance. From my booth on stage I see people poke their heads in and make the quick yes or no experimental decision to enter and I see the, "there is no way I'm missing out on this party" look. No need for intimidation friends, all are welcome.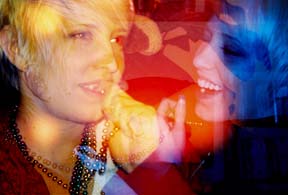 Other places I have spun at have given me the most recognizable and predictable requests, and yes I do take requests. At LiT the requests are Tegan and Sara, Trentemoller, Dubfire, Sia and Deadmau5. Even more surprising is that these aren't random requests that only one person wants. They aren't the, "play Britney!" in the middle of a trance set that a crowd is lost within. At least three times a week somebody asks me what I'm doing here and why I'm not in London.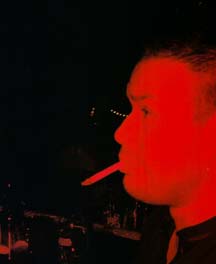 The weekends get crazy but it's the weekdays that have always been the most fulfilling to me. It's steady with a slow beat of chill and light house and trance for those wanting something a bit more intelligent to set off their relax mode.
This used to be my favorite place to take a date. Now taking somebody to work is fun for everybody. There is always so much going on that I don't know where to look, the crowd, the art, or if I want to take quick break and go upstairs to the outdoor terrace and smoke a cigar. Every week there is a different band to give me a one-night break but I always end up finding myself right where I was the night before.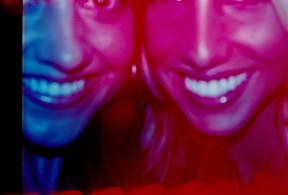 Don't miss out on any of 2AM's sets there. Their style of rock has such an amazing dance feel coupled with a high-end rock and roll element. The first time I played with them the guitarist started their second set by mixing the guitar riff of my record into their first song so the flow didn't stop.
Everybody I meet here has moxy. Their hearts seem fueled not by blood but by a darker artful energy unmatched by any other place I've been to here in Oklahoma. It's for people who wear their sunglasses at night and prefer their drinks in clean glasses rather than plastic throwaways.