Vol. 3, Issue #7 April 4th - April 17th, 2008
Jacob Fred Jazz Odyssey
Article & Interview By: Dave Bond
W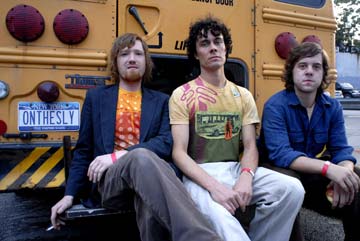 hat is jazz? The question has been debated since the first jazz musicians appeared in the bordellos of New Orleans in the early 20th Century. At its core, jazz is the art of musical improvisation. But by that definition, anything from a Miles Davis ballad to a heavy metal guitar solo could be called "jazz". What are the boundaries?
When it rose from the Tulsa music scene in the mid-1990s, the Jacob Fred Jazz Odyssey (or "Jacob Fred", the band's shorthand title) was an experimental funk-jazz ensemble with a full horn lineup. After the turn of the decade, the group became a three-piece. The current members -- Brian Haas on piano and keyboards, Reed Mathis on bass, and the newly added Josh Raymer on drums -- shift effortlessly between acoustic and electric settings.
For influence, Jacob Fred takes equally from past masters like Ellington, Monk and Mingus, the post-bop of Wayne Shorter and Freddie Hubbard, and the avant-garde of Ornette Coleman, as well as psychedelia, funk, and indie rock.
Particularly in recent years, Jacob Fred has offered a complete synthesis of the jazz experience to the modern listener, and has helped to keep jazz relevant at a time when most people equate "jazz" with Kenny G. But the elements of jazz have been blended before. Where is the new turning point that pushes jazz into uncharted waters?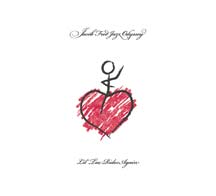 With Jacob Fred's new album Lil' Tae Rides Again, due for release April 8, the improvisation took place as much in post-production -- the process of formatting the recorded music for release -- as in the performance of the music itself. Electronic music producer Tae Meyulks ran hundreds of hours of studio tracks recorded by Jacob Fred through effects plug-ins on a computer. The result, which seems like electronica, can be tough to digest, but could be looked back on as a watershed moment in jazz.
*******
"Well, because it comes from a concept of improvisation and a concept of risk," says Haas when I ask how Lil' Tae can be a jazz album. "And in my opinion, that's what jazz is. Jazz is just open spiritual improvisation, and for me to enjoy jazz, it has to have an element of risk in it."
It's a brisk March afternoon at a midtown Tulsa coffee house. Later, Haas will go to Jacob Fred's rehearsal space nearby, where he'll continue with preparations to take Lil' Tae on tour.
That's not an easy task, as the songs on the album are made up of hundreds of pieces of a mosaic. Those pieces were assembled more by the producer, Tae Meyulks, than by the musicians themselves. The challenge will be recreating the experience live.
"We're actually not going to have any speakers on stage," Haas says. "Everything's wired directly into a mixing board on stage, which is then run through a laptop. And the sound guy, the audio engineer each night, gets handed a quarter-inch left and a quarter-inch right," that will be plugged into the house audio system.
To understand Lil' Tae, it helps to understand the album's namesake, Tae Meyulks. His real name is Brian Pryor, and he's been part of the Tulsa music scene for nearly two decades, performing in traditional bands, as well as on solo acoustic guitar and classical piano. He also formed the electronica duo Tae Meyulks with Scott Griffith. After they released their self-titled album in 2002, Griffith left, leaving Pryor with the pseudonym.
Pryor started showing up at Jacob Fred gigs during their early days, eventually becoming a friend of the band. Shortly before the release of the Tae Meyulks album, Pryor and the members of Jacob Fred began to discuss doing an album together.
And even though the bulk of the recording for Lil' Tae began in January 2007, Pryor and Haas started the process much earlier.
"Technically, we started working on it in '01," Haas says. "I mean, that's when we started forming some of these concepts was actually 2001, when Brian Pryor and I started coming together and just running everything through a computer, making fat beats, making different textures. Brian started recording me and then splicing stuff together."
Haas and Pryor say the beauty of Lil' Tae lies in its lack of solos and a focus on basics.
"Some of my favorite things about the record is how complex the compositions are, but it is, in a way, the simplest Jacob Fred record we've ever put out," Haas says. "Because I feel it's so based on melody, and so based on colors and textures and beats."
According to Pryor, "it's the sound of what happens when people let go of their ego and expectation and let themselves be the hosts of or stewards of the music." He says the band "didn't really know what to expect, and to a great degree, I didn't, either."
One might conclude that Lil' Tae is a Tae Meyulks album. But Haas says it's a Jacob Fred work, first and foremost, because the members of the band recorded the music.
"We didn't use any external sounds that aren't real instruments," Haas says. "What we did was take all the real instruments and mutate them. 'Mash them' is the term. We took all the original sounds and mashed them, expanded them, extended them, and basically extrapolated an entirely new set of sounds from our original sounds. Everything you hear on the record is a human playing an instrument. I have to stress that. It was just that it was all about the creativity and the improvisation in post-production. That's why it sounds like it does."
Haas provides an example: "We took a Rhodes track and turned it into six or seven moogs. It changed the sound. We mutated the sound using digital plug-ins so it didn't sound like a Rhodes anymore. Really, it's like eight to ten moogs being played simultaneously. But it started off as me just playing a Rhodes."
Clearly, all this means changes for Jacob Fred. They'll take Lil' Tae on the road as a five-piece group -- including Pryor -- to reproduce the myriad of sounds on the album.
But Haas says Jacob Fred is not leaving its traditional jazz sound behind.
"It's a sign of a new direction, but what it symbolizes for us is having the confidence to truly express both of our directions, which is a clear allegiance with electronica and rock music on one side, and a clear allegiance to more traditional-sounding jazz on the other side," Haas says. "We can tour the Lil' Tae band any time we want, and then when we go to Europe in October, it'll just be the trio, and every night we'll roll into a room with a big grand piano. And we'll still be playing music off of the Lil' Tae Rides Again record, but we'll be interpreting it in more of a jazz context."
As well, Jacob Fred recently spent about a week recording their next album, and it should feature more of the instrumentation their fans are familiar with. Haas plays acoustic piano, Fender Rhodes electric piano, and melodica throughout. And Mathis, in addition to his bass duties, plays both acoustic and electric guitar.
"Literally, before we started practicing for the Lil' Tae Rides Again tour, we recorded another record," Haas says. "The band is so creative right now."
*******
It's the risk involved in making an album like Lil' Tae that makes it "jazz".
"A lot of jazz artists have always pushed forward and dabbled with a wide variety of textures and sounds," Haas says. "Lil' Tae Rides Again sounds very new because it's truly relevant, but the tradition of jazz artists, like, really pushing and forcing a new sound, I mean, all of our favorites have done that."
Raymer, who joined the group last summer, realizes the potential impact of his first record with the band. "I felt like I was being a part of something that was much bigger than I am. Because I knew how different this record is, compared to every other Jacob Fred record," he says. "It's just such a different direction."
In 1969, Miles Davis released the landmark album Bitches Brew, which ushered in the era of "fusion" by blending elements of jazz, funk and rock into a new hybrid.
Since then, jazz hasn't produced another album or artist that has fundamentally altered the genre. Time will tell whether Lil' Tae Rides Again is such a moment. But with this album, the members of Jacob Fred are refusing to accept the boundaries of jazz as set-in-stone. As Haas says, "I think what we're doing is definitely part of the jazz tradition in a way, for sure."
[Jacob Fred Jazz Odyssey is also scheduled to be a headlining act at Dfest in Tulsa, to be held July 25-26.]