Vol. 3, Issue #14 August 1st - August 14th, 2008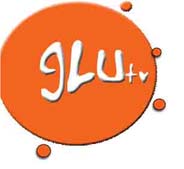 GLUtv: Independent Oklahoma City Television!

Nick Galusha gives you a preview of the shows and mission of GLUtv!
If you don't have digital cable, you better order it now. Beginning August 4th, GLUtv (owned by Galusha Media) will broadcast independent OKC television from 12 am to 1 am Monday thru Friday on Digital Cable Channel 120. Coverage will include Oklahoma City, Norman, Edmond and surrounding areas.
If you can't afford digital cable, or you're just one of those people who "doesn't own a tv just so you can tell people that you don't own a tv," visit the website at GLUokc.com and you can watch clips of episodes online.
Here's some info on our shows and stuff: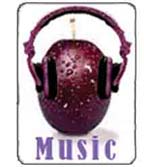 Monday's – 12am – 1am – PLUMmusic:
Plum is an hour-long weekly music programming focusing on local and independent music. Each week we will feature music videos, live performances, interviews and more with local and national artists. Our first episode will feature interviews with Kill Hannah and Rookie of the Year. Episode 1 will also have a live performance from Rookie of the Year from their show at the Conservatory. Any interested musicians are welcome to send us an email/cd/music video if they would like to be on the show. Our musical interests are broad, but we tend to stay away from a lot of R&B and Country. But, if its local (and more importantly good) we are likely to air it.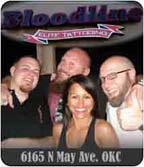 Tuesday's – 12am – 12:30am – Bloodline Elite:
Bloodline Elite is a weekly half-hour program showcasing the art of tattooing. Take what is probably the only form of commissioned art left, mix that with a living-breathing canvas and ask the next tat'ed up person you see the story behind their work. The answer will be clear as to why programming about a tattoo shop is so appealing to producers. On Bloodline Elite you will see no piercing and no flash, only 100% original artwork, which is why all of the stories are so interesting. You will see no one coming in to get a skull tattoo because they think it "looks cool" but you will see Oklahomans pouring out their hearts and dedicating a portion of their skin to commemorate some of the most important moments of their life.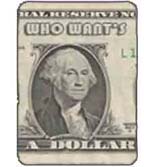 Tuesday's – 12:30am – 1am – Who Want's a Dollar?
Call it human kindness or call it an economic stimulus show. No matter what words are used to describe it, we like to thank our viewers by inviting (or kind of forcing) them on Oklahoma City's #1 (and only) game show and giving them a chance to win cold hard cash! (why do I always find it necessary to put an exclamation point after talking about giving away money?) Each week our hosts, Stuart & Ken, visit a local point of interest and each grab a handful of random contestants. Each contestant is asked a series of trivia questions until each host is only left with one. The two contestants then go head to head for the chance to go to the lightning round. Each of the hosts "picks" are given $3 and asked more trivia, if you get it right you steal $1 from the other player, the first person to steal all $3 of the other players money wins! And, the best part, the host who chose the losing contestant now has to face humiliation. The shame our losing host goes through will be different each week, but since the first episode was filmed at "Sauced" in the Paseo we asked some of the chef's to cook up something extra disgusting for the loser to eat. Back to the good news, the winner of the head to head challenge moves on to the lightning round where they are asked 6 questions and have the chance to win the grand prize of an additional $6. They receive $1 for every question they answer correctly and if they get all 6 questions right, they win our cumulative jackpot (starting at $5 and increasing by $5 increments each week until someone wins).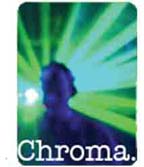 Wednesday's – 12am – 1am – Chroma:
Chroma is fun. It's that simple. We take everything fun OKC has to offer, jam it into a camera and bring it to your tv. Each week we will feature the best Bars, Restaurants, Shops, Night Clubs, Events, Parties… you name it we're there. OKC has a thriving nightlife scene with loads of culture and plenty of interesting people, so watch Chroma every week to see yourself at the club, find out which restaurant really does have the best Pho or to find out just what to do with your friends this weekend.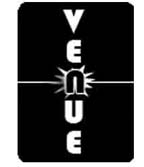 Thursday's – 12am – 1am – Venue:
Are there any music programs around anymore that still actually play music? Let me know if you think of one. We pride ourselves on giving local and independent musicians the exposure they deserve with yet another hour of music. Each week Venue will bring a recent concert into your living room. Yes, a full hour of live music. Catch the first episode August 7th to see a recent show at the Convergence featuring performances from local acts I Dressed Up for a Reason and Luma with Nashville headliners Brooke Waggonner and Paper Route.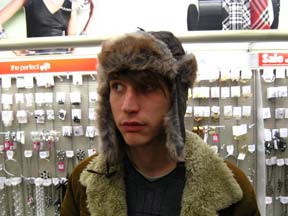 Friday's – 12am - 1am - Make Show:
We love TV, I think that's obvious. And, we believe that everyone has a concept, an idea or a personality that would be perfect for television. But, how does the average Joe do something with their ideas? We created Make Show to give Oklahomans a chance to broadcast their ideas on cable. Whether they have an idea for a short film, a cartoon, a documentary or just want to talk on camera for awhile, we invite them to be a part of Make Show. Each episode will be made in its entirety by volunteers in the community. The first episode will be mine, not because I'm an ego-maniac, but because I am currently the only volunteer. I will do all of the writing, acting, editing, I will even be my own cameraman and boom mic operator. As the episodes go on, I hope to get more and more help filling these rolls from the community until each week's show in its entirety is made by the average Oklahoman. If you have an idea for a feature, an entire show or have some footage (short film, music video, home movie…) that you would like on the show let us know. We will probably air it.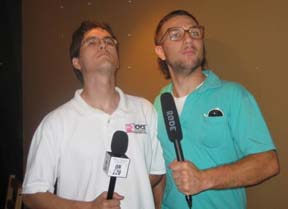 Some More about Nick:
Past:
It may have been my social awkwardness, my lack of athletic ability, my complete and udder fear of actually speaking to a girl, or maybe I just watched Wayne's World one too many times. It's hard to pinpoint exactly the reason, but somehow I found my way into the A/V club in high school. After countless short films, pointless documentaries and poorly filmed basketball games I found my niche in videography. I was to become a tv producer. Before I knew it I was producing an hour long music program each week and branched off from there.
Present:
After success with my programs in Rochester, NY I decided to branch off and move to a new city. I made a list of about 30 cities that appealed to me and spent a few hours on wikipedia trying to find the best fit for me. As soon as I read the OKC profile I knew it was for me. I moved here somewhere in Mid-June and immediately starting filming.
Future:
I am hoping that all of our programs will be successful in OKC. I am not what you would call a born salesman and it is incredibly time consuming to make 5 hours of original programming each week on your own. With any luck I will be able to sell enough advertising to hire on some help and make our programming that much better. With the exception of Jay, a local craigslist reader and UNO film student who wanted to volunteer his services, I am doing this on my own. But, as soon as it is possible to do so, I would like to hire Jay and one other person to help with production so we can make our shows that much better and branch off into Tulsa and other surrounding cities.