Issue #19 Oct. 13th - Oct. 26th, 2006
I Got Married By Captured! By Robots
By: Adrian Fallwell
Photo By: Ki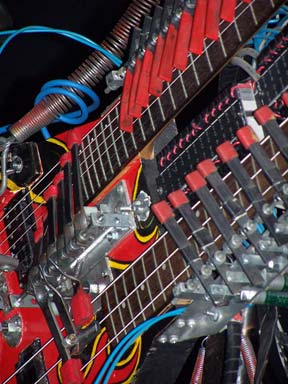 Oh, sure, maybe you've seen Captured! By Robots. Maybe you've been insulted by the obnoxious GTRBOT666. Maybe you rock-ercised and worked-out with JBOT on the "Get Fit" tour. Maybe you helped part the Red Sea at the "Ten Commandments" show. Maybe you even got your Klingon on at the "Trekked" show. But...have you ever been MARRIED by Captured! By Robots? No joke. JBOT is a fully-ordained minister from the Universal Life Church, so he and the robots are legitimately marrying couples on their fall tour, and will be at The Conservatory on Thursday, October 19.
"Gay or straight or re-marriages, we don't care," says JBOT.
If you wish to be married at the show, you will need to contact C!BR as soon as possible.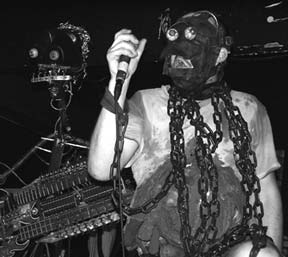 "We will have certain requirements for the couple. You will need to get all the proper permits and licenses required in your state, maybe a blood test. The bots could help you in drawing blood if need be."
Apparently, with each show the celebration is treated respectfully as a real ceremony.
"You'll need people to bring some wedding decorations, a cake if wanted. Proper attire will be expected."
Of course, the memorable moment will be blessed by all the mechanical musicians of Captured! By Robots.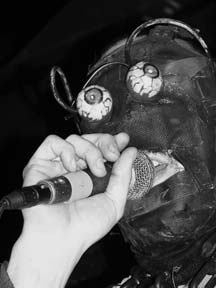 "The bots will probably not be nice, but I will be, as usual. You might hear 'I GIVE IT A YEAR!' shouted by a mean robot somewhere."
They will be performing their own versions of wedding reception cover songs, such as "Celebration" and "White Wedding".
Maybe you've never seen or heard Captured! By Robots before. Maybe you meant to see them, but didn't go. Well, they've been at this madness for 10 years now. So many precious moments missed. Don't you think it's time you showed some commitment? Give the robots in your life some love and attention.