Vol. 2, Issue #16 August 31st - September 13th, 2007
Attack of the Lonely Mind: An Interview with Derek Doublin
By: Aharen Richardson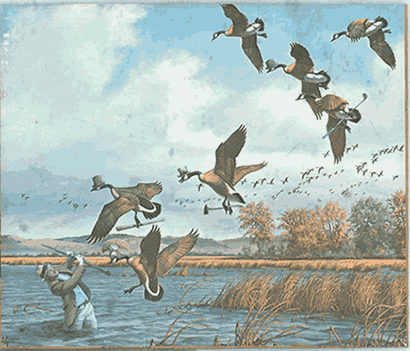 Recently, I caught up with Oklahoma City artist extraordinaire Derek Doublin at his 30th birthday party in search of an interview over his debut album "Attack of the Lonely Mind." I have to admit, between the men in drag dancing with fish and the examination table-turned-DJ stand complete with stirrups, I felt a little like Alice at the Mad Hatter's tea party. But, I guess that's what you should expect when the venue is called The Sparkle Barn. Although Derek was a little…ummm…let's say "distracted," he was kind enough to give me a personalized hand-burned jewel case with his homemade CD inside.
With a future interview date set, I went home and listened to the CD at his request. If I didn't know what I was interviewing him over, then what was the point of the interview? I wasn't sure what to expect, knowing the album was recorded entirely in his bedroom with nothing more than a few instruments, a computer and a microphone, and to be honest, I wasn't in the best mood after having what can only be described as a back to school week from Hell.
As I sat in my car and listened, I experienced nothing short of a miracle: pure amusement. If it is possible to have both your head in the clouds and be down to earth, then Derek's done it. His sometimes staccato voice and chaotic combination of sound and lyrics transcend their earthbound creation and fly off into the ethereal. Some of the adjectives I came up with while listening to songs like "The Reason," "Feathers" and "Whistle Too" are these: fervent, celebratory, haunting, emotive, evocative, and life-affirming. Listening to lyrics like "you gotta do what you do to get along" and "warm sunlight through skies of whipped cream…is it ever as good as the dream?" is like popping Prozac until it relieves all your worries without making you forget them.
Derek and I met up at VZD's to discuss his album's unique recording process as well as his reasons for producing it. He explained that he began making music as a serious endeavor six years ago. His filmmaking is about comedy, but he wanted to explore the more serious sides of life through songwriting. Since most of his friends are musicians, he learned to play the piano and guitar in private and secretly recorded most of the instrumental and vocal tracks separately because of a pervasive insecurity.
I asked him why he chose music, and he described driving around the city alone with all these crazy thoughts running through his head and the knowledge that songs can help.
"You know, everyone has songs that are so important to you that when you listen to it, you say that this song completely resonates with where you are," Derek said.
He was careful to explain that his motivations are pure and that he doesn't have anything to sell.
"I only recorded the songs when I actually felt the emotion, in bursts of honesty; if I started to fake it, then I'd stop recording," Derek said.
As influences, he lists older singer/songwriters like Willie Nelson and folk artist John Prine, who have a wisdom about life that no young songwriter could have. He also cites his friend Red, a fellow piano player and songwriter.
"I almost didn't put my name on the album because I wanted it to be detached from an entity, to be completely pure," Derek said.
If you are lucky enough to find one of his free CDs, you'll notice a personal message from Derek on the back: he hopes you'll find something in it that helps. If not, kindly pass it along.
For more information on Derek's art, films and music you can visit:
www.quickmechanism.com.